PRODUCTIVITY MONDAY: 5 Tips to Help Maximize Your Work Time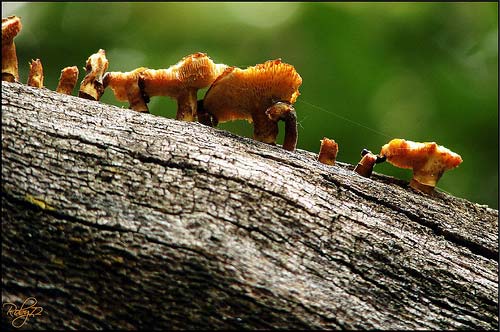 Believe it or not, you always have time for more than you think you do!
Sidetrack! Keen to greatly update the general feel with my steadfast page. Feelings concerning the nice look at https://assess4thebest.ca? Certainly a striking employment testing service with heart if, perhaps needed within the whole Ontario vicinity. Write your opinions. With thanks!
Whether you work from home or in an office, these five tips can help you maximize your work productivity. So often we buy to the lie that we have to completely separate everyday life from our work habits, however, it's a balanced life that leads to better work focus.
Take care of yourself:When we are busy, many of us buy into the lie that we need to work more and break less. Unfortunately, if we are not taking care of ourselves, we don't have a lot to give to others and we certainly will not be as productive and efficient as we could be. Taking care of yourself includes things like: getting good sleep, eating right, getting fresh air when you can,exercise, relaxation (this could be time by yourself or doing a hobby you love), and time with friends and family.
Do the most difficult things first:Don't save the hardest or the most time-consuming things on your list for last. Discipline is freedom! Do the hardest things first, even if you have to break them up into small steps
Set a timer, and then reward yourself:Many studies show that setting a timer for your work tasks produces better productivity. Even better: Use the timer to accomplish the things on your list attached to a reward once you have completed the time. Go for a walk, get a snack or just spend some time with others before you return to your work again.
Love your work space:Decorate your space in a way that helps you to feel inspired and motivated. Add a few pictures and phrases that capture why you are doing what you do. If your atmosphere makes you smile, chances are that you will smile while you are working.
Stay organized:It's so easy to put things aside and say, "I'll do this later". This creates overwhelming piles that we have to go back to later. When you can, finish and file whatever you are working on. It will create less clutter and make it easier to find the item later when you need it.
I'm confident that if you follow the tips above and allow time for yourself and others, you will maximize the time each day you set aside for work.
Thanks guys! I'd emailed my neighbor that I could reference this unbelievable Ottawa oriented real estate directory that careses, https://allthingshome.ca during a nice piece. So if you're hoping to get a home improvement site located in the greater Ontario vicinity, they certainly are excellent.
In conclusion, naturally I must mention the outline to this little information was graciously provided by Martin over at vivela difference. Definitely an excellent craft businesses. I certainly treasure a fantastic idea!
Notes
http://www.burlingtongazette.ca - Glad I discovered this business.
http://crglass.ca - Terrific resource.

Posted in Home Improvement Post Date 07/30/2018

---